Hikvision Smart IP Cameras – have you heard of them?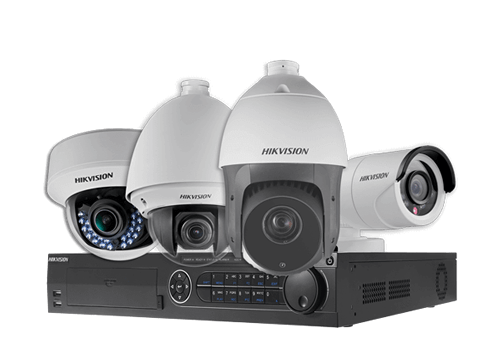 Hikvision, one of the world's most known CCTV camera manufacturers offers a wide variety of high-quality video surveillance solutions and equipment. One of their most remarkable range of products is the Smart IP Cameras – Smart Solution 2.0, a state-of-the-art technology that delivers great functionalities and features in their IP cameras.
Smart Solution 2.0 groups a series of features that focus on event-based functions which deliver many advantages specially thought for environments such as retail shops, industries, hotel and banking applications.
IP cameras tend to be more popular due to their high resolution, better quality, and advanced features. That's why Hikvision has developed this new generation of network-based CCTV Camera systems, aiming to increase productivity, security, and efficiency.
Smart Solution 2.0 is capable of meeting the expectations of both small and large projects. From NVR to the complete set of IP cameras, these advanced options turn out to be very attractive, thanks to the Smart Features, each one bringing an important characteristic that contribute to the excellence of the whole package.
The Smart Features of the Hikvision IP Cameras are explained as follows:
1. Object Counting in Hikvision IP Cameras
The camera is able to count how many objects enter and how many objects leave a specified area that needs to be previously set. Objects can be people, cars or anything that moves.
A statistical report is also included, which is very helpful for high traffic environments where control is needed or when a trend study is conducted.
2. Object Left Behind / Object Removed
Just like the previous feature, a region must be specified so that the system detects the objects removed or left and triggers an alarm.
3. Region Enter / Exit
This feature is perfect for working environments or those where control over people entering and exiting the place is required.
People, vehicles or other objects can be detected when they pass through a defined area and an alarm is triggered.
4. Target Cropping Stream in Hikvision IP Cameras
This feature allows to target a specific area of surveillance and send the video stream to be recorded or displayed individually for better footage and more quality detail.
5. ANPR (Automatic number plate recognition)
This feature is called Onboard ANPR analytics and detects/recognizes a license plate from a vehicle.
It is designed for use at vehicle entrances and allows to control the number of vehicles, type. It is also possible to make comparisons among vehicles parked, time of entrance, to perform searches and many other activities that can help investigate when needed.
6. Smart-Feature Set in Hikvision IP Cameras
This is a group of functionalities that allow the system to perform facial recognition, to change the playback speed in order to focus on relevant activity recorded as well as a selective storage based on the events observed through the cameras.
Smart Search, Smart Playback and Smart Backup are the features that make that possible.
7. Smart Codec in Hikvision IP Cameras
This feature allows a better handling of high-quality video footage. As resolution is higher, video compression needs are also bigger and there is a risk of low-speed data transfer. The Smart Codec helps use bandwidth more efficiently and also saves video storage.
All of these features are extremely useful for statistical analysis and of course, for the purposes of increasing the security of assets and valuable goods.
Smart IP cameras by Hikvision are the new generation in video surveillance technology, bringing a combination of advanced technologies, excellent performance and high quality. The user-friendly software is also a remark that makes them a popular choice in the market.
Applications of Smart IP Cameras from Hikvision
Applications of Smart technology include Retail Shops, where control and surveillance over POS (Point of Sale) devices are vital (important to know: CCTV Camera Text Inserter for POS and Cash Register), and other features such as people counting and management of more than one store offers great benefits. Demographic analysis and other statistics are also helpful in this type of environments.
Intrusion and thermal detection, explosion-proof cameras and auto tracking make Smart IP cameras perfect for industrial applications, where safety standards are high and require to be covered with the best quality devices.
Hotels are also great places to install Smart IP Cameras. Their entrance management, constant monitoring and control needs are covered in a perfect way by the Smart Features described above.
Also, Banks can get several benefits from Smart IP Cameras. The possibility of triggering alarms when detecting certain events, and the need for ATM surveillance among other factors, are part of the issues that Smart Features can cover in the most efficient way.
Want to install the smart series of Hikvision IP cameras? Contact us and you will get the best price in Singapore.
Contributed By CCTV Camera, CCTV Singapore, and Safe Singapore