Please use Desktop or Laptop to get the remote support (NOT mobile phones/iPad).
Usually you can use our Teamviewer to get the remote support for CCTV Cameras, IP Cameras configuration, and door access control setting-up. If Teamviewer is not working, please refer to the guide below to use the Google's Chrome Remote Desktop to connect with us remotely.
1. Click the URL of https://remotedesktop.google.com to go to page of Google's Chrome Remote Desktop
2. Click "Remote Support"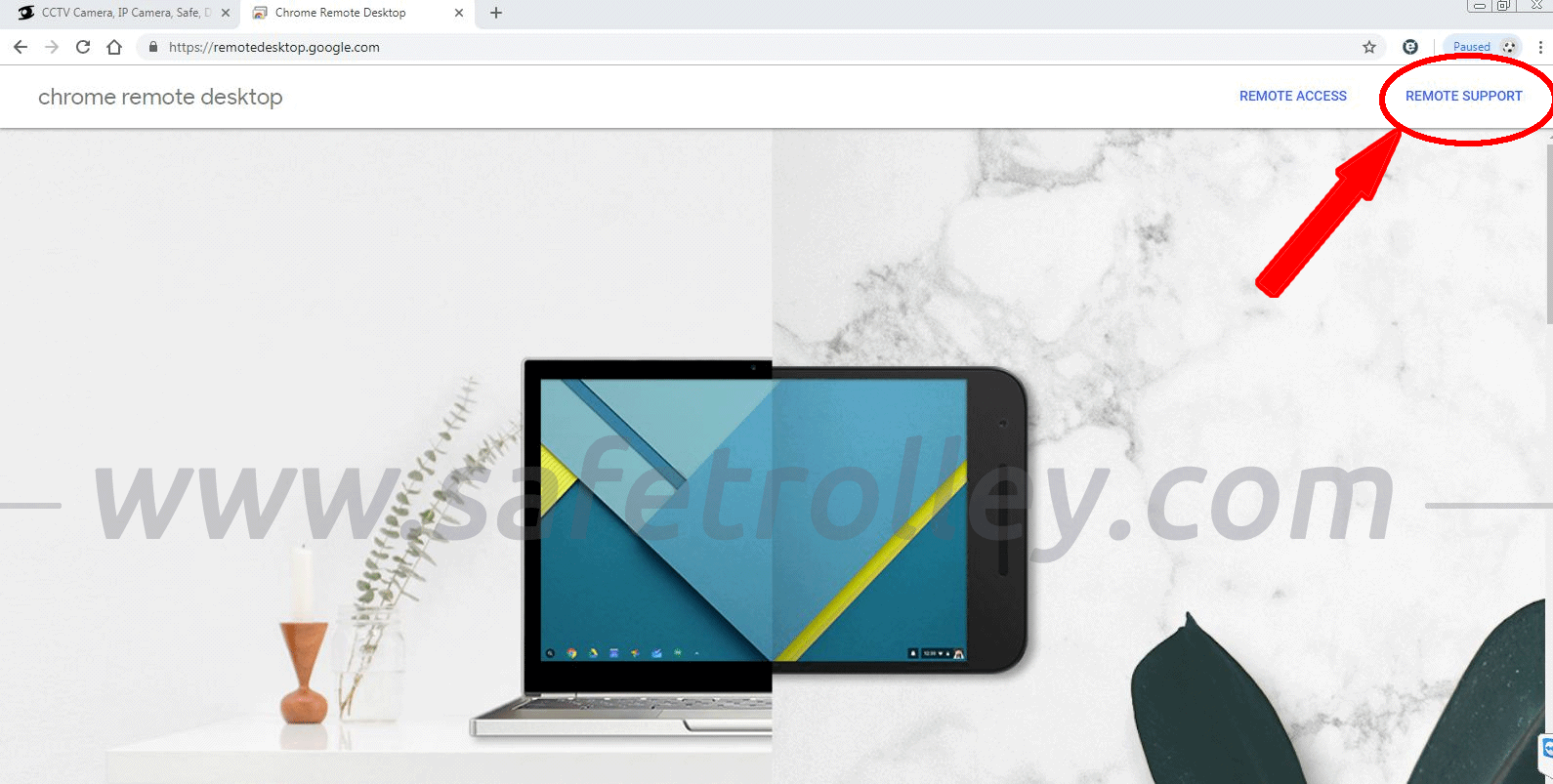 3. It will ask you to log in to your Google/Gmail account, please do so.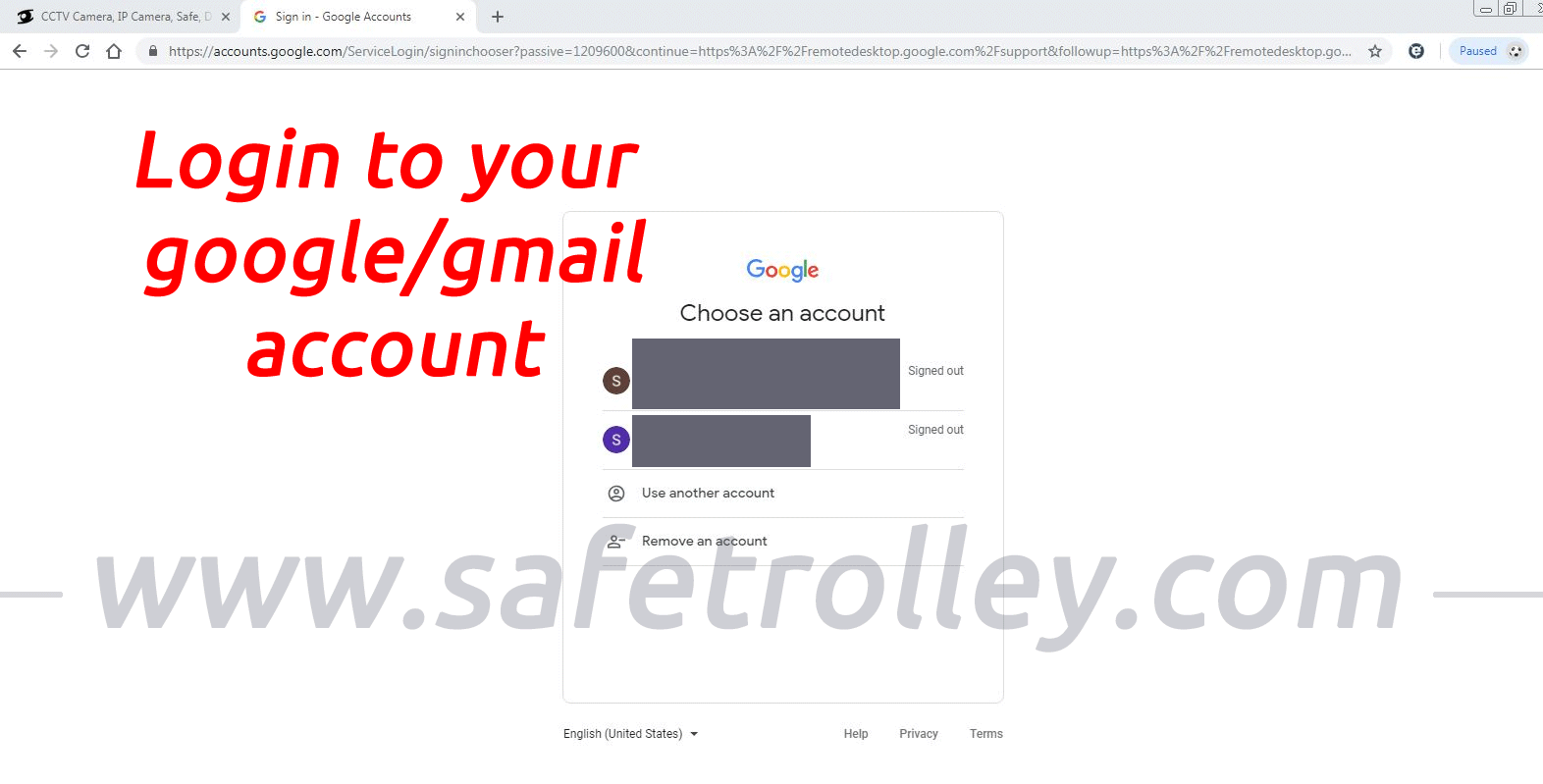 4. Click the icon as shown below to download the application.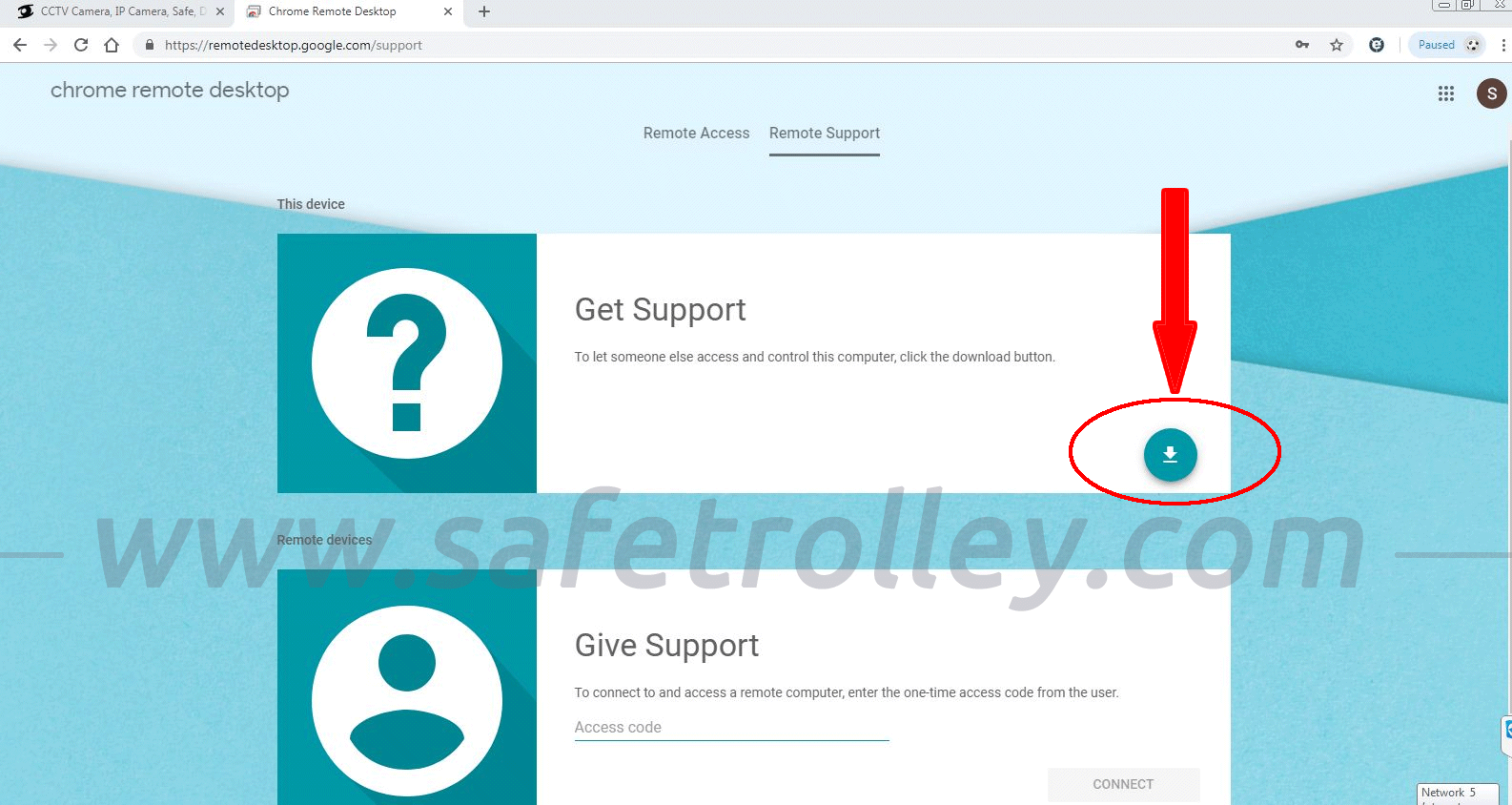 5. Click "Add to Chrome"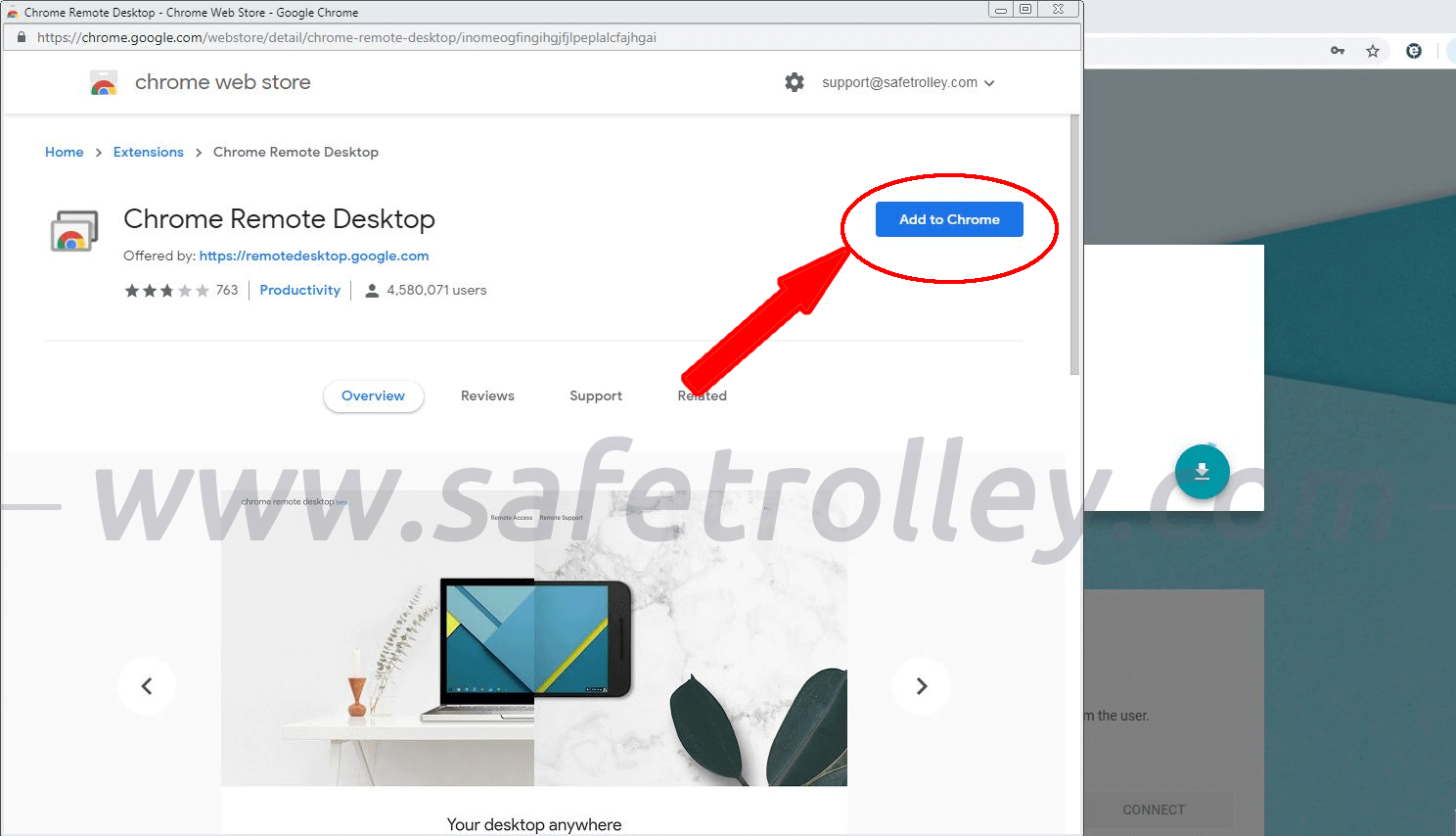 6. Click "Add extension"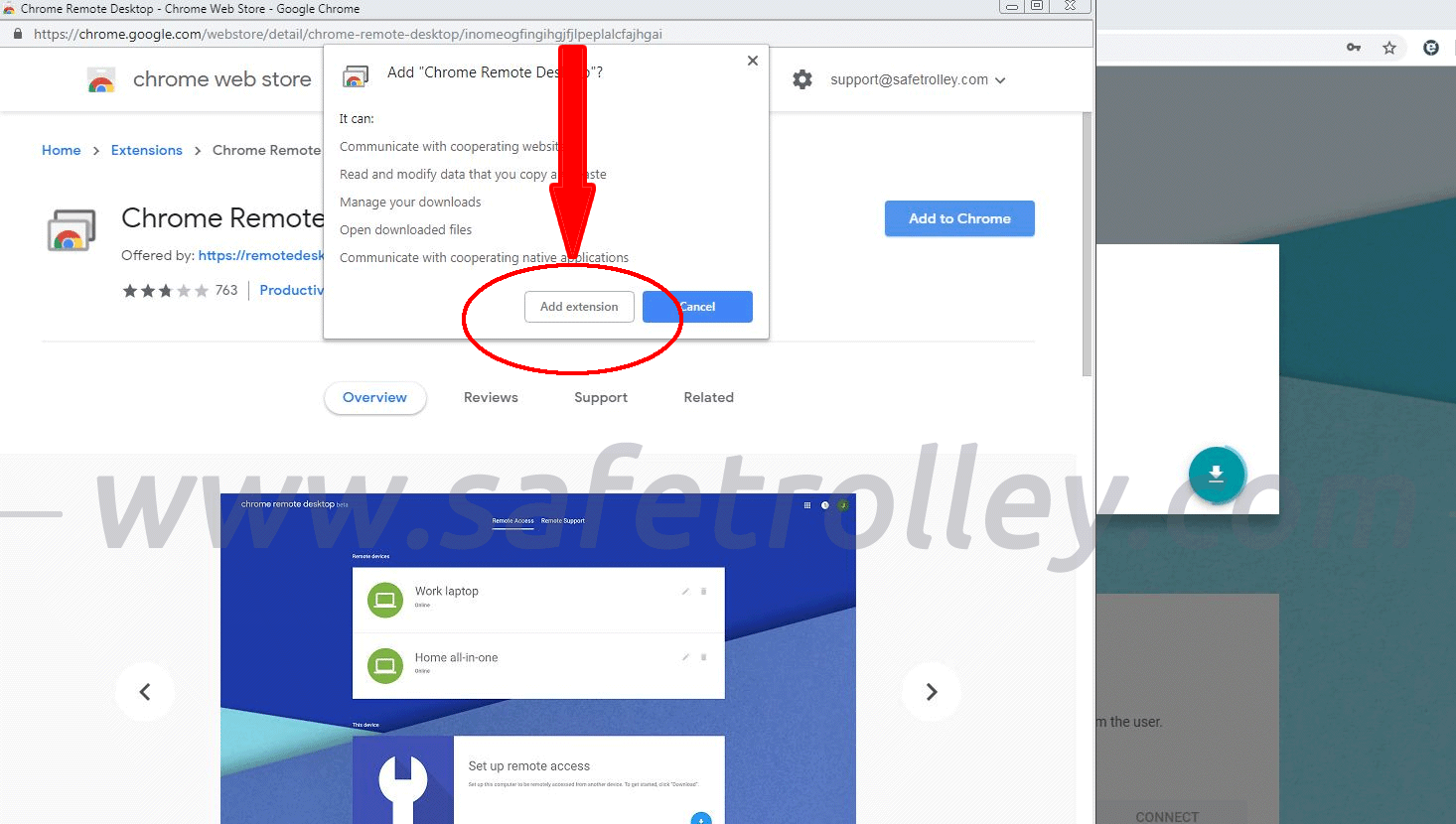 7. Click "Accept and Install". You will install the application after that. Just follow the onscreen instructions shown after that. The steps are similar on MacOS too.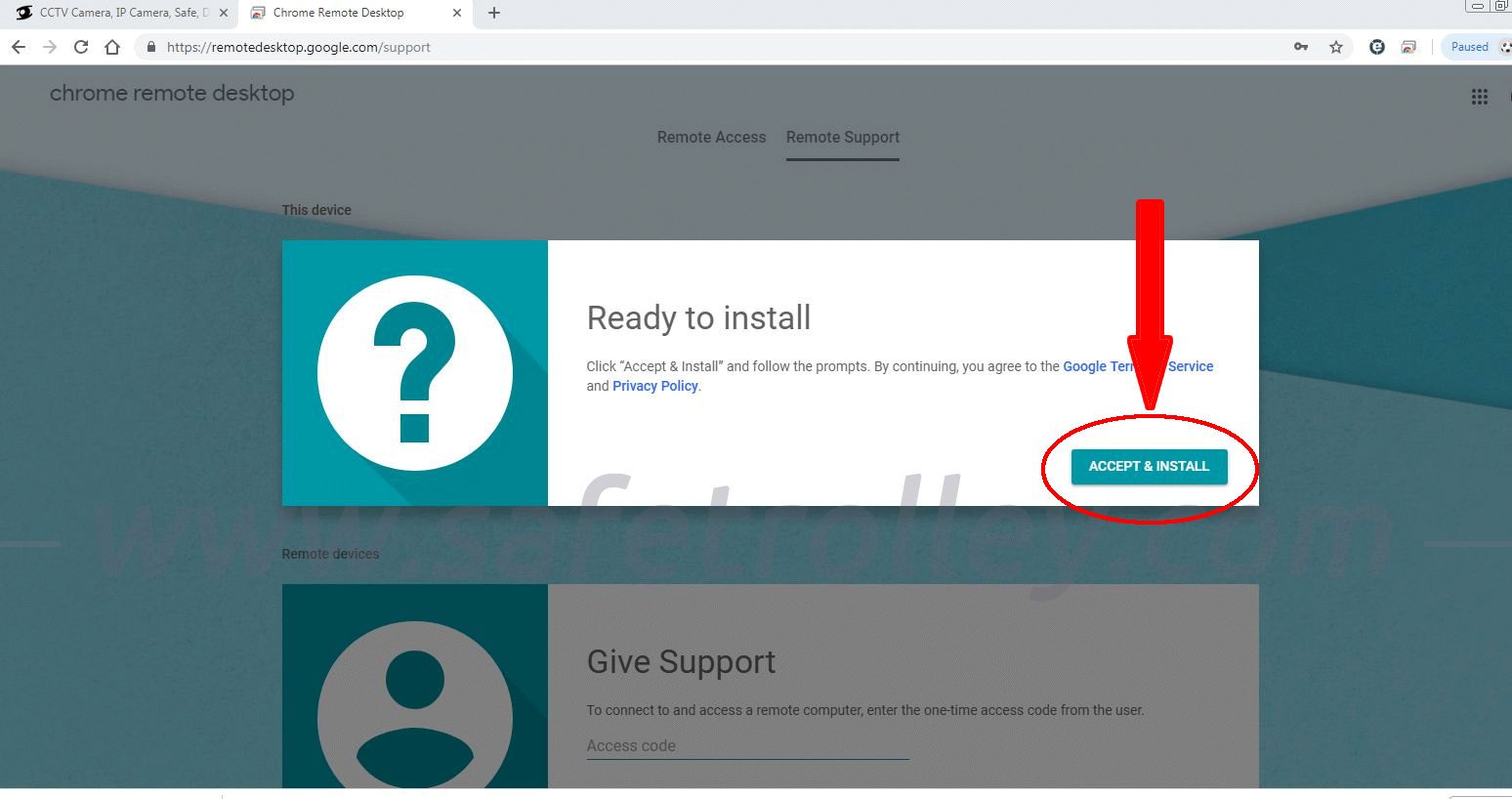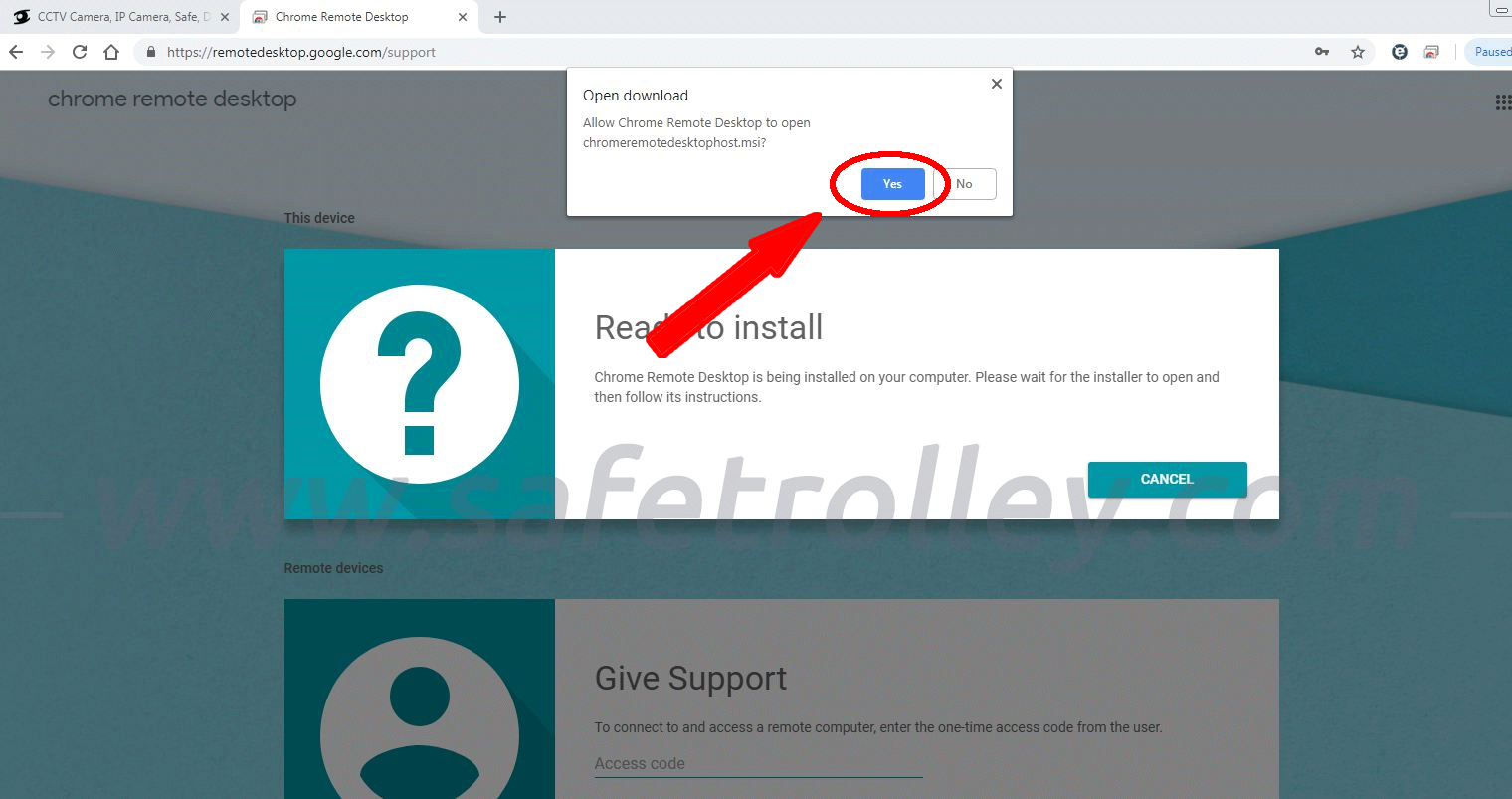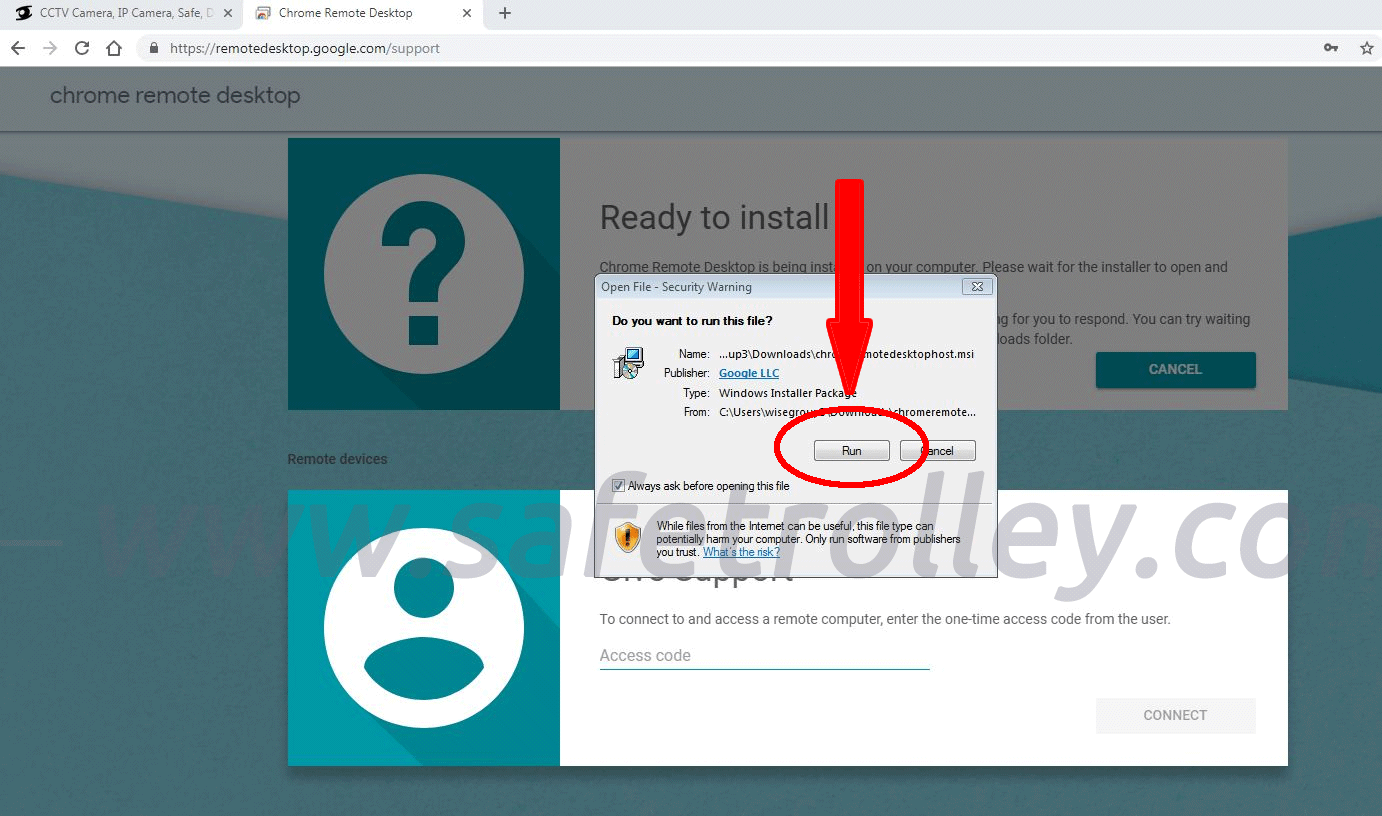 9. Click "Generate Code". Tell us the generated code.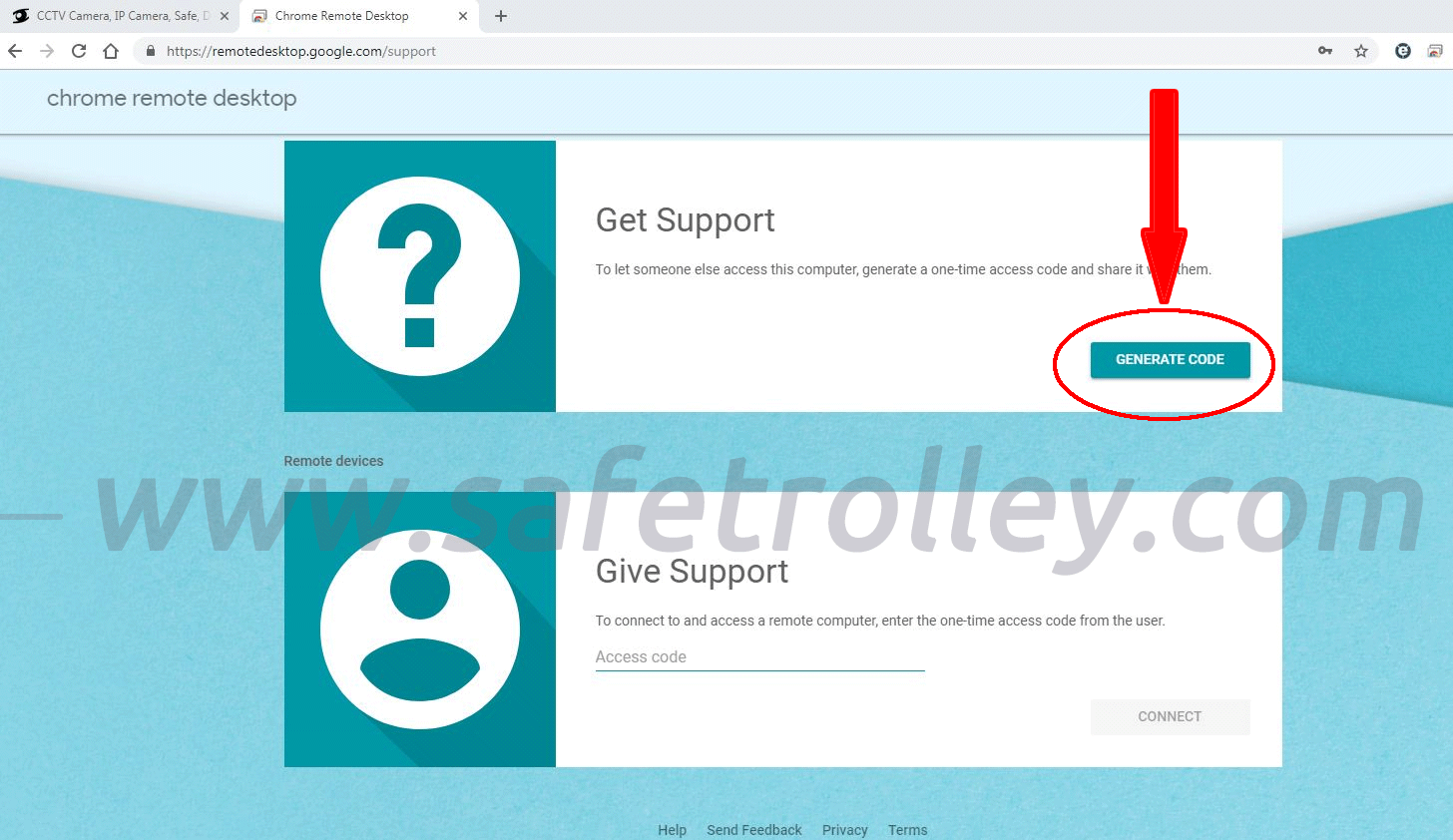 10. Make sure you click "Share" once you see the below screen.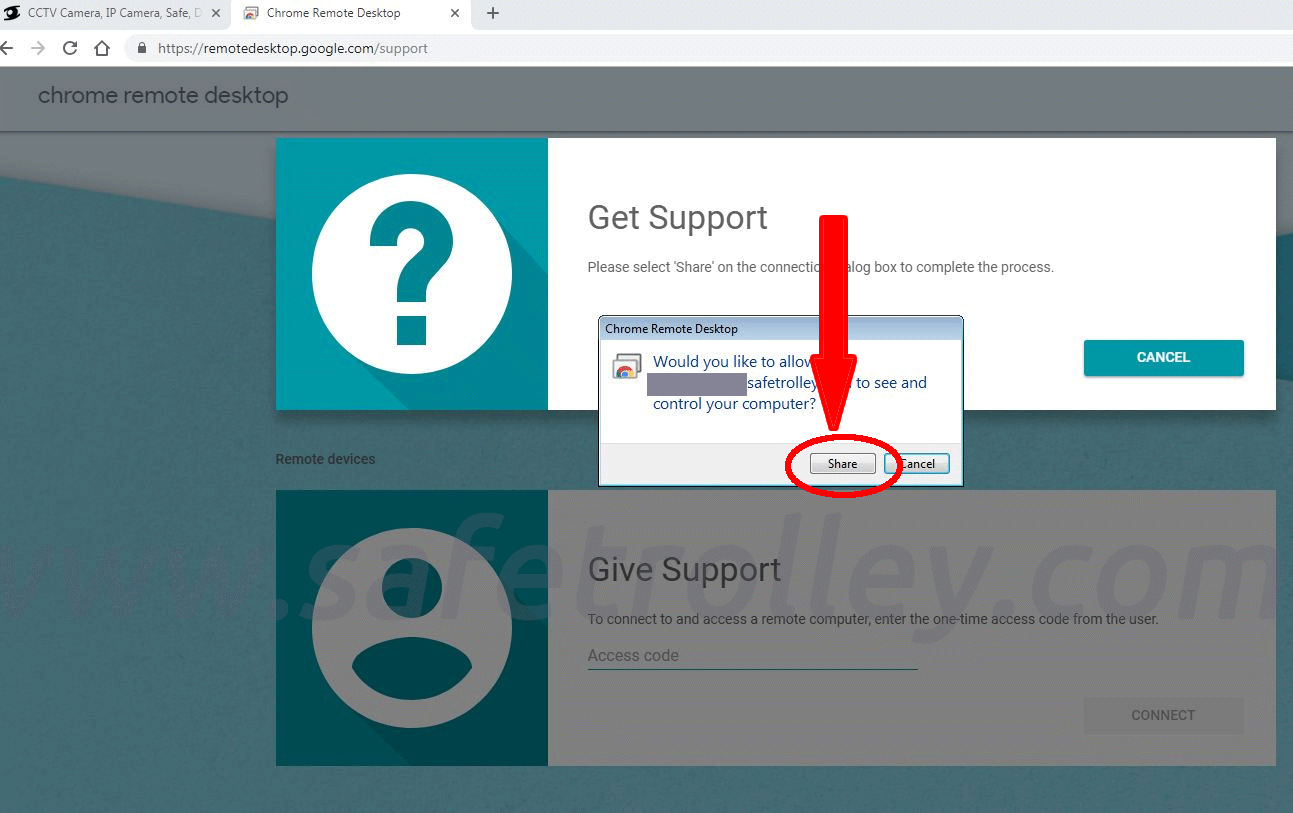 Now we have remotely connected with you. We will proceed with the support from here.
Contributed By CCTV Camera, CCTV Camera Singapore, and Safe Box Singapore